Kids Events on the Sunshine Coast
The Sunshine Coast is a wonderful place to take your kids on holiday because it's so family friendly. Upon arrival, you'll be greeted by the warmth of the sunshine and locals.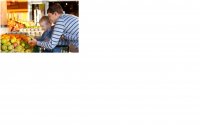 Events that promise to be fun for both you and your family take place throughout the year on the Sunshine Coast. Getting from one place the other is easy when you have your own set of wheels. Get a Sunshine Coast car hire and you'll be on your way. Here are two upcoming events ...
Posted By ken on 16th June 2014
Views : 2169
Post Topic
You must be registered to submit a post within the Aussie Bargain Car Rentals Blog. If you are already registered, please login. Alternatively, register now for FREE.