Restaurant and Takeaway Recommendations
What you and your fellow travellers have enjoyed most on the coast
It is our hope that this section of the blog will be one of the most commented on by our customers.
When you're travelling, there's nothing quite like a casual cafe to take a load off and just enjoy the moment. The sunny community in Caloundra is a wonderfully relaxed place to stop by, and here are some lovely places that provide great food and a chill atmosphere. Cafe by the Beach This eatery is open all through the day, which is great if you're travelling with your friends or family. The cafe will even welcome your pup if you're out walking your dog. Overlooking Moffat beach, the location is stunning and the food is just as good. Make the most of where you are and take a table outside. As the waves crash onto the beach, you can tuck into eggs benedict or the classic cafe big breakfast, which comes with bacon, grilled chipolata, slow . . .
Posted By ken on Thursday 4th September 2014 @ 15:04:21
Updated : Thursday 4th September 2014 @ 15:04:21 | Words : 311 | Views : 2290 | Comments : 0
Like Thai food? Want somewhere on the central part of the Sunshine Coast where you can get good Thai takeaways or have a sit down meal without having to dress up to fit in? Then try Thai Seasons restaurant at Shop 1/10 River Esplanade, Mooloolaba. At Thai Seasons they produce great value food that nearly always draws great reviews. In fact the prices really are quite cheap for generous servings of very tasty Thai food that makes you want to return for more again and again. The decor is basic to say the least, however that doesn't seem to worry the hords of hungry people who love to eat there regularly. This place reminds us pof some of the local community restaurants we ate at in Asia. Many people take their own wine glasses etc. The plast . . .
Posted By ken on Tuesday 26th June 2012 @ 10:57:29
Updated : Tuesday 26th June 2012 @ 10:57:29 | Words : 283 | Views : 2767 | Comments : 0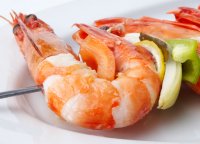 Running a 7 day a week business does not always allow us the time to take full advantage of all the fantastic eateries on the Sunshine Coast. From Noosa through to Caloundra, Gympie to Kenilworth, the Glasshouse Mountains to Montville, there is such a variety of top notch restaurants, seaside cafes, Surf Clubs, local taverns, delightful coffee shops and small family owned fish and chip shops to enjoy. For example Mooloolaba is known for some of the best seafood restaurants and takeaways around. We find the range of cafes and restaurants along the river at Gympie Terrace in Noosaville continually draws us back to this delightful area. So, what suits you? Where have you had the best meals and experiences? We are constantly being asked for re . . .
Posted By ken on Friday 18th May 2012 @ 12:34:44
Updated : Tuesday 19th March 2013 @ 15:00:21 | Words : 147 | Views : 40264 | Comments : 2
Post Topic
You must be registered to submit a post within the Aussie Bargain Car Rentals Blog. If you are already registered, please login. Alternatively, register now for FREE.