Restaurant and Takeaway Recommendations
What you and your fellow travellers have enjoyed most on the coast
It is our hope that this section of the blog will be one of the most commented on by our customers.
When you're travelling, there's nothing quite like a casual cafe to take a load off and just enjoy the moment. The sunny community in Caloundra is a wonderfully relaxed place to stop by, and here are some lovely places that provide great food and a chill atmosphere. Cafe by ...
Posted By ken on 4th September 2014
Views : 2673
Like Thai food? Want somewhere on the central part of the Sunshine Coast where you can get good Thai takeaways or have a sit down meal without having to dress up to fit in? Then try Thai Seasons restaurant at Shop 1/10 River Esplanade, Mooloolaba. At Thai Seasons they produce ...
Posted By ken on 26th June 2012
Views : 3120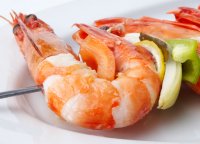 Running a 7 day a week business does not always allow us the time to take full advantage of all the fantastic eateries on the Sunshine Coast. From Noosa through to Caloundra, Gympie to Kenilworth, the Glasshouse Mountains to Montville, there is such a variety of top notch restaurants, ...
Posted By ken on 18th May 2012
Views : 40720 | Comments : 2
Post Topic
You must be registered to submit a post within the Aussie Bargain Car Rentals Blog. If you are already registered, please login. Alternatively, register now for FREE.