Fun on the Sunshine Coast
Where is the action and how do I get a piece of it?

We will aim to bring you not only the lowdown on all the fun things you can do here, but also on the variety of beautiful and interesting places you can visit in your hire car.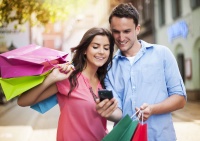 Magical Markets on the Sunshine Coast The Sunshine Coast is a hub of activity with many talented and friendly individuals living and working here. The markets are a fantastic way to get a taste of this culture and spend your weekend morning. Eumundi Market In the delightful and historic town of Eumundi, this market is a definite must. The markets began in 1979 and were quickly described as an outdoor gallery. With heritage listed fig trees encompassing you, you can peruse through the stalls, which sell a wonderfully eclectic mix of locally produced goods and crafts - so much so you will want to pile your rental car high with your purchases. There are 500 stalls altogether, and some of the beautiful things you will find include original . . .
Posted By ken on Thursday 7th April 2016 @ 10:50:48
Updated : Monday 28th January 2019 @ 02:21:59 | Words : 302 | Views : 1848 | Comments : 0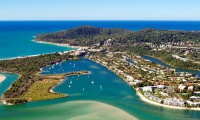 The Noosa region on the Sunshine Coast is a great place to get in touch with natural wonder. Here you'll find beaches, hinterland, rivers and more. Check out these places for outdoors adventurers when you're there on holiday: Noosa National Park This expansive and scenic area is made up of different sections. There is the headland section, as well as Peregian, Emu Mountain and East Weyba. No matter where you wander, there is a lot to do. Go for a walk through the combination of rainforests and open woodlands. The winding paths will take you through wallum health and sedgelands. In winter and spring, you'll see bunches of wildflowers. Choose the right route by taking note of the track standards. The grades are listed on the description s . . .
Posted By ken on Monday 4th April 2016 @ 17:34:20
Updated : Monday 28th January 2019 @ 02:12:59 | Words : 336 | Views : 1957 | Comments : 0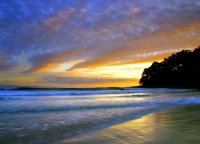 Most of you reading this blog will either already live here or have visited here at least once, if not many times. As one of the premier holiday locations in Queensland and indeed Australia, the Sunshine Coast has so much to offer. We have lived here for over 18 years now and are still finding new and interesting places to enjoy. The number of activities available here is wide and varied; just check out our brochure boards if you don't believe me.With some of the very best beaches in the world here, it is no surprise that so many of the activities available are water related. However there is also an awesome amount of other activities to keep us all occupied when not lazing on the beach, swimming in a river, or jumping the waves on a . . .
Posted By ken on Friday 18th May 2012 @ 03:16:39
Updated : Friday 18th May 2012 @ 13:36:31 | Words : 352 | Views : 3515 | Comments : 0
Post Topic
You must be registered to submit a post within the Aussie Bargain Car Rentals Blog. If you are already registered, please login. Alternatively, register now for FREE.