Car Rental Issues
Getting the most from your car rental experiences – avoid disasters – make it a dream run
In this column we intend to keep you up to date with not only what is happening in our own business, but also trends and happenings in other places around the world where you may wish to hire a car some day.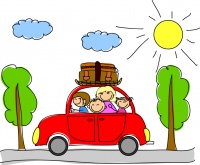 Firstly, car rental is an industry that is controlled by 'supply and demand'. Oversupply results in cheap prices (a situation that has, to one degree or another, existed for most of the sixteen years we have been in this industry). A shortage of vehicles for hire ...
Posted By Admin on 16th November 2021
Views : 323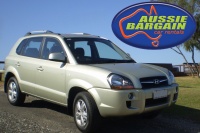 I got asked again the other day. Why are so many if your hire cars white? Now this is not the first time I have been asked this question, or something quite similar. It pops up from time to time, particularly when customers look into our plant room and observe a sea of white ...
Posted By ken on 18th April 2016
Views : 4782 | Comments : 1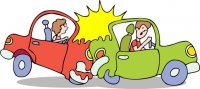 Demurrage Although demurrage was and is a shipping term, thanks to adaptation by UK Car Rental Companies this concept is now also used to help in the recovery of costs for the victims of road traffic crashes. What this basically means is that where the party at fault is insured, ...
Posted By ken on 3rd December 2013
Views : 25165 | Comments : 5
They tell us that any website that remains static is slowly dying. Just as our car needs ongoing maintenance, TLC and occasional upgrading to provide us with efficient and reliable service, so it seems do our websites. The one constant in life is clearly 'change' and as technology ...
Posted By Ken on 10th April 2013
Views : 5359 | Comments : 1
We rented a Tiida from you for 18 days. We were very pleased with the pick up and return arrangements and the Tiida. Next time we are in Noosa we will certainly use you again. Marion and Martin
Posted By martinturner on 23rd July 2012
Views : 42005 | Comments : 3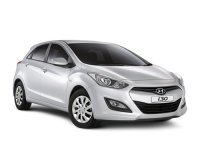 Greetings from the Aussie Bargain Car Rentals team. This week we are excited to announce the imminent arrival of our new Hyundai New generation i30 hatchbacks. Yes we are getting some of the first of these brilliant cars here on the Coast with the most. Hopefully our new "Acive" ...
Posted By ken on 26th June 2012
Views : 47841 | Comments : 3
You may have noticed we have added an Events tab to the left side of the main page. Click on that link to take you to a timeline of events we are aware of that are planned for the Sunshine Coast throughout the year. Check out what is happening while you are on holiday here or ...
Posted By ken on 26th June 2012
Views : 6395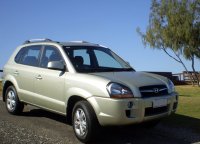 As in most industries, car hire and other vehicle rental practices continue to change. In many places the trend is now to have booking procedures and policies that more closely mirror accommodation industry norms. We will bring you more on those trends along with information ...
Posted By ken on 18th May 2012
Views : 3220
As you may have noticed, our website is currently undergoing a number of cosmetic and content changes. The good folks at www.australianexplorer.com are helping us move to the next level with the introduction of this blog, a number of other social media links and brand new events ...
Posted By ken on 18th May 2012
Views : 3653
Post Topic
You must be registered to submit a post within the Aussie Bargain Car Rentals Blog. If you are already registered, please login. Alternatively, register now for FREE.