Vehicle Rental Practices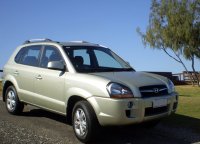 As in most industries, car hire and other vehicle rental practices continue to change. In many places the trend is now to have booking procedures and policies that more closely mirror accommodation industry norms. We will bring you more on those trends along with information on Insurance issues and Insurance Excess issues.
Unfortunately, along with all the obvious benefits, there are, as most people are aware, a number of pitfalls in hiring vehicles from some companies; so it really does pay to be an informed consumer. By the same token, there are many many excellent car rental companies out there who do genuinely strive to put the welfare of their customers first; but how do you find them?
There is a great deal of misinformation out there in internet land regarding car rental. Hopefully we can give you some tips to help you sort out the wheat from the chaff. If you know what to look for, life can be so much easier.
Posted By ken on Friday 18th May 2012 @ 12:26:29
Updated : Friday 18th May 2012 @ 13:34:50 | Words : 165 | Views : 2878 | Comments : 0
Car Rental Issues

Fun on the Sunshine Coast

Restaurant and Takeaway Recommendations

Love My Car

Where is Barney Wilson?

Top Surfing Spots on the Sunshine Coast

Kids Events on the Sunshine Coast

Noosa Sporting Events in October

I got asked again the other day. Why are so many if your hire cars white? Now this is not the first . . .
Posted By ken on Monday 18th April 2016
Words : 721 | Views : 3368 | Comments : 1
Demurrage Although demurrage was and is a shipping term, thanks to adaptation by UK Car Rental Comp . . .
Posted By ken on Tuesday 3rd December 2013
Words : 708 | Views : 23391 | Comments : 5
They tell us that any website that remains static is slowly dying. Just as our car needs ongoing mai . . .
Posted By Ken on Wednesday 10th April 2013
Words : 491 | Views : 4976 | Comments : 1
Blogger : ken

. . .
Registered Since Monday 30th November -0001
Topics : 23 | Comments : 4