Love My Car
After all, who enjoys breakdowns – personal car maintenance tips from the Aussie Bargain automotive technicians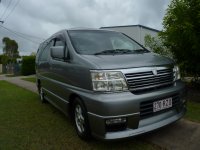 Thanks to all the Guys n Girls at Aussie Bargain, We had a fantastic long weeekend in Noosa, and with the fantastic Nissan Elgrand it made it a memorable one. Absolutely no Problem with driving the car, easy and economical too. thanks to you all again, definitely recommend your cars to anyone and everyone!!! Regards Tania . . .
Posted By Lenra72 on Monday 19th November 2012 @ 16:08:23
Updated : Tuesday 20th November 2012 @ 08:15:00 | Words : 59 | Views : 3656 | Comments : 0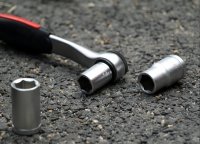 I know I (Ken) am not the only bloke around who likes to learn about motor vehicles. Indeed when you run a car rental business it becomes an essential part of your ongoing education. Although I spent most of my working life in health and emergency services, I did start out my working life as a motor mechanic and from there worked in the tyre industry and specialised in wheel alignment before exchanging the workshop floor for the hospital ward.Having spent a great many years working round the clock shiftwork in the medical related professions, the circle of life has seen me back in the automotive industry for the past 10 plus years and able to sleep most nights. Whilst I don't consider myself to be as knowledgeable as the automotive sp . . .
Posted By ken on Friday 18th May 2012 @ 03:12:32
Updated : Monday 4th April 2016 @ 17:43:39 | Words : 356 | Views : 3295 | Comments : 0
Post Topic
You must be registered to submit a post within the Aussie Bargain Car Rentals Blog. If you are already registered, please login. Alternatively, register now for FREE.