Where is Barney Wilson?
Pictures of Barney at his favourite Sunshine Coast locations – can your children tell us where he is this time?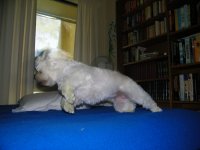 How fast can you go Barney?
Posted By cydthakyd on 31st July 2012
Views : 2198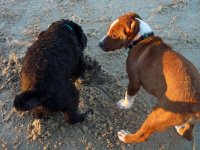 Barney and a new friend at a local beach, Diiging holes is serious business.
Posted By ken on 16th July 2012
Views : 39991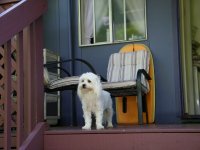 That's a great photo Barney - looks just like you. I don't like the beach myself. Rhonda put me on her boogie board a couple of years ago ( we go to Broulee every summer) and it frightened the living daylights out of me Everyone says I'm so pretty, so i guess I am. Your own ...
Posted By ken on 16th July 2012
Views : 39384 | Comments : 3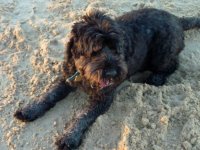 Hi Cyd. This is me down at the beach after work on Sunday. I love the beach and all the other dogs that go there. You photo is really cute, you are really pretty. I have a blog on the Aussie Bargain site. Do you mind if I put your photo on it? Love Barney PS I wonder if any ...
Posted By ken on 16th July 2012
Views : 48527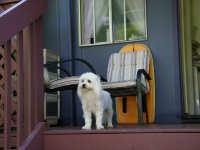 Hi Barney I'm Cyd. The photo is me down the coast in NSW. Rhonda, (she hired a car from you and patted you a lot) told me about you. She said you were handsome and gentle and affectionate. So I thought I'd say hello. Hello Barney Love Cyd
Posted By ken on 16th July 2012
Views : 2454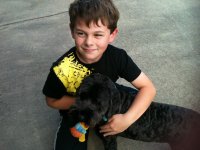 Jake and his Mum and Dad have been regular customers of Aussie Bargain Car Rentals pretty much since we started in business, so Jake has known Braney for much of the time he has been growing up. Jake always looks forward to catching up with Barney each time he visits and Barney ...
Posted By ken on 16th July 2012
Views : 3327
Our mascot Barney Wilson is a firm favourite with a great many of our customers and nearly all the children who visit our office love spending time with him. Barney has insisted in having his own column on our blog and wants all our visiting children to guess the Sunshine Coast ...
Posted By ken on 18th May 2012
Views : 4223
Post Topic
You must be registered to submit a post within the Aussie Bargain Car Rentals Blog. If you are already registered, please login. Alternatively, register now for FREE.