Blog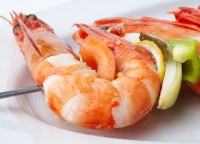 Running a 7 day a week business does not always allow us the time to take full advantage of all the fantastic eateries on the Sunshine Coast. From Noosa through to Caloundra, Gympie to Kenilworth, the Glasshouse Mountains to Montville, there is such a variety of top notch re . . .
Posted By ken on Friday 18th May 2012 @ 12:34:44
Words : 147 | Views : 23970 | Comments : 2
---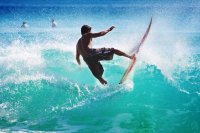 For those more seasoned surfers who love to long board, there are some places on the Sunshine Coast that you have to check out. Before you take off to find these locations, get a car hire in Sunshine Coast sorted. Having your own car will give you the freedom to get to hit t . . .
Posted By ken on Friday 13th June 2014 @ 12:05:40
Words : 288 | Views : 543 | Comments : 0
---
With things being so busy on the car rental front, I have to admit I have neglected to give the blog all the love and attention it deserves. Now I am making a commitment to correct this parlous situation. Coming up over the next few months you will see helpful articles on . . .
Posted By ken on Thursday 29th May 2014 @ 15:26:31
Words : 170 | Views : 918 | Comments : 0
---
Welcome to the Aussie Bargain Car Rentals Blog. Our business is now in it's nineth year of operation on Queensland's beautiful Sunshine Coast, our team are pleased to announce that along with the continuing additions to our blog, we are also making a number of other improvements to our website.
Topics 1 | Comments 0
Updated Thursday 29th May 2014 @ 15:29:41
---
Getting the most from your car rental experiences – avoid disasters – make it a dream run In this column we intend to keep you up to date with not only what is happening in our own business, but also trends and happenings in other places around the world where you may wish to hire a car some day. .
Topics 7 | Comments 12
Updated Wednesday 21st May 2014 @ 16:51:17
---
Where is the action and how do I get a piece of it?We will aim to bring you not only the lowdown on all the fun things you can do here, but also on the variety of beautiful and interesting places you can visit in your hire car. .
Topics 1 | Comments 0
Updated Friday 18th May 2012 @ 13:36:31
---
Featured Topics